HISTORY
THE SPIRIT AND FLAVORS OF SPAIN
This new culinary concept allows guests to enjoy a unique approach to Spanish cuisine, with new and daring dishes that will surprise their senses. Carried out by the visionary minds of Andrés and his team, J by José Andrés playfully presents the flavors of Andrés' native Spain, while also incorporating dishes unique to this location that celebrate Spain and Mexico's rich historical and cultural connections. The name serves as a nod to its chef and founder and references Andrés' flagship Spanish brand, Jaleo, which means revelry and fun.
J BY JOSÉ ANDRÉS features delicious specialties from Andrés' native Spain, as well as classic Spanish cuisine, elevated into something wholly unique and exciting, from Spanish Coca topped with sea urchin to the legendary Jamón Ibérico, and a classic fried egg served with caviar. Unique to this location are dishes that represent "Spain Meets Mexico," which integrate authentic and iconic ingredients from both countries, such as a classic Mexican Torta featuring Spanish Mollete bread and Mexico's Queso Fundido made with Spanish cheeses.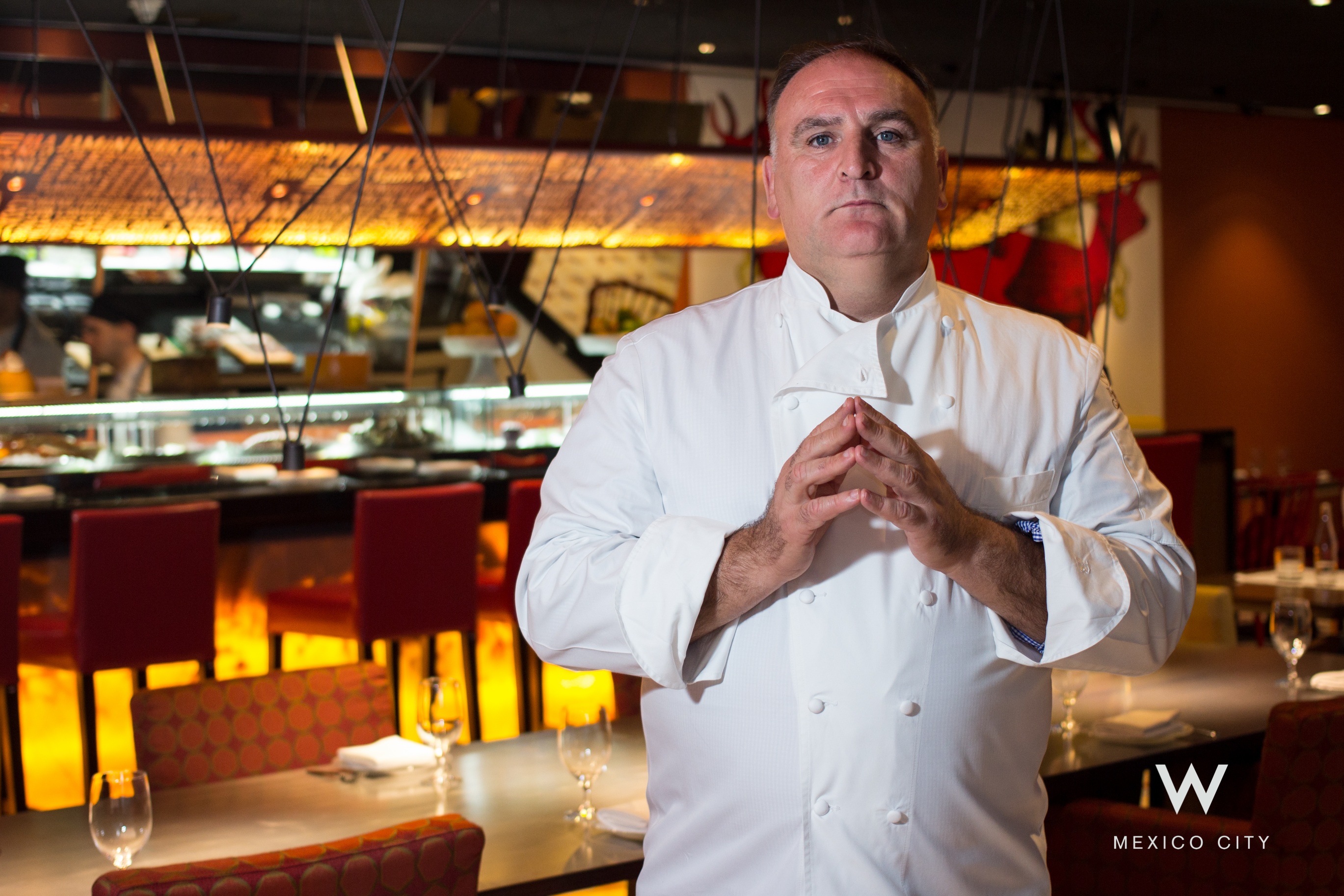 Chef José Andrés was named one of the "100 Most Influential People" by TIME Magazine and awarded as an "Exceptional Chef" by the James Beard Foundation.
He is known for being a culinary innovator, author, teacher, humanitarian, TV celebrity and owner of ThinkFoodGroup. He actually has 21 different concepts all around the US (Washington DC, Miami, Puerto Rico, Las Vegas y Los Angeles), as well as his first restaurant outside this country, J BY JOSÉ ANDRÉS at the W Mexico City Hotel in Mexico City.
José Andrés was the pioneer who introduced spanish "tapas" into the US and is well known for his innovative cuisine. He also takes a big part in social causes against hunger leading various projects that have awarded him many distingtions from President Barack Obama.